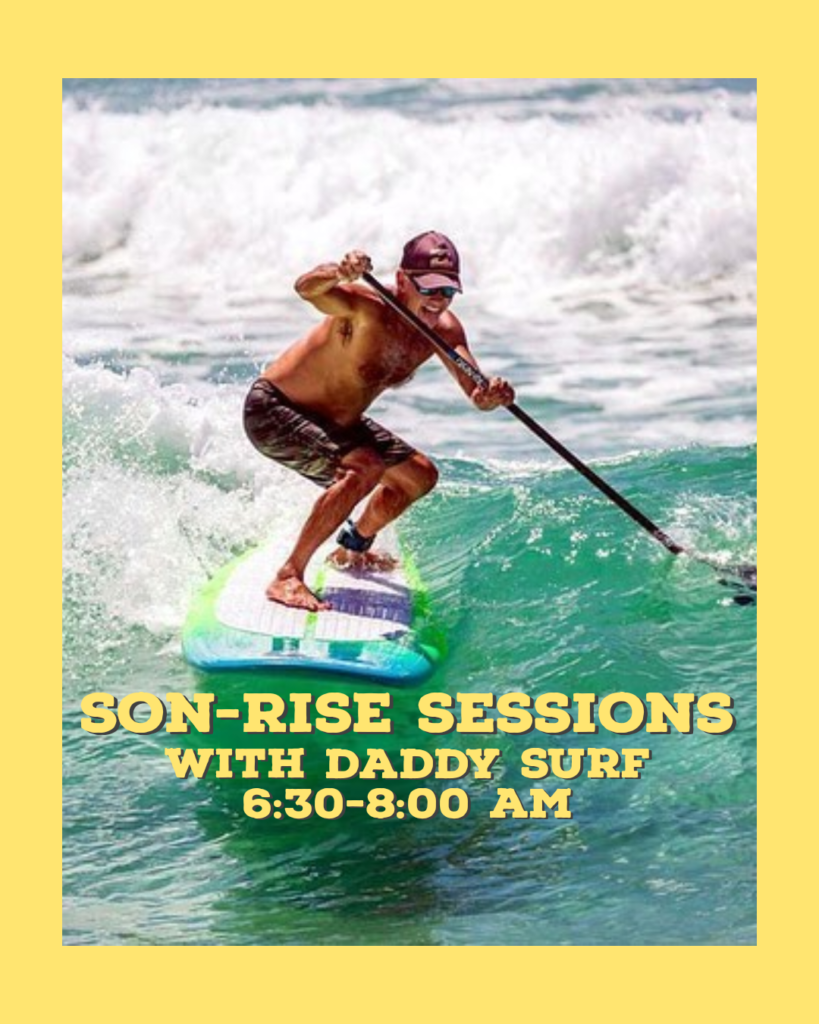 Daddy Surf is offering a new service called Son-Rise Sessions: Surf or Standup Paddleboard lessons depending on conditions running from 6:30AM – 8:00AM at St. Andrews State Park.
These sessions will include a short time of personal prayer and fellowship.
Prices starting at $30 per person/$50 for two/ and $15 for each additional. Call the store for more details or to set up a reservation.