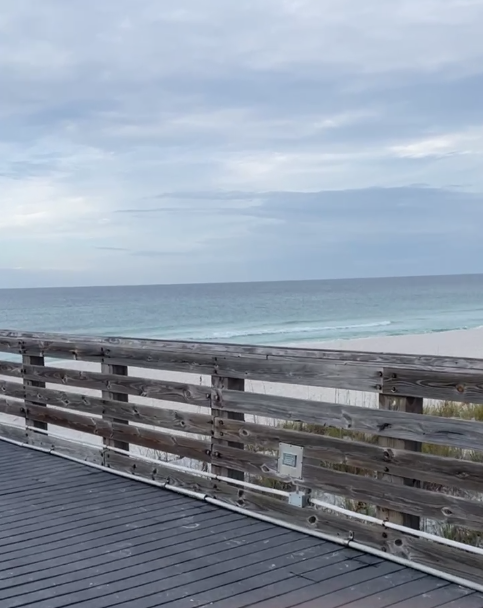 SASP Pier, Morning – Daddy Surf
Good Monday Y'all – we're closed today – it's our Sabbath. No surf – Yellow flags with emerald blue green water in 60s.
Expecting surf by tomorrow through Friday and rain  through Thursday . Today is mild in 70s with light North wind and cloudy with some sunshine breaking through.