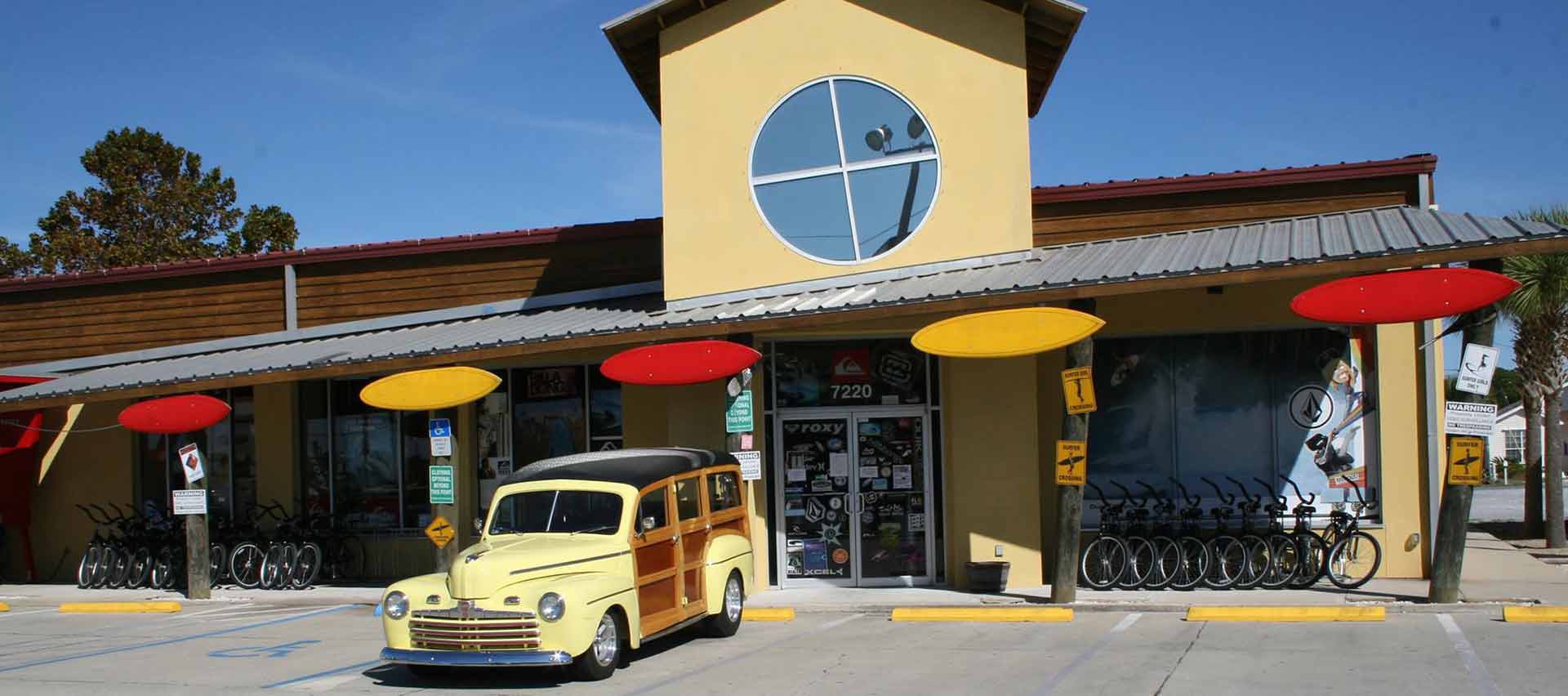 About Us at Mr Surf's Surf Shop
Mr Surf's:  The Premier Surf Shop on the Emerald Coast of Florida in Panama City Beach. Est. 1982. We provide the Gulf Coast & Panama City Beach with the best customer service, and selection of surfboards, paddleboards, skimboards, skateboards, and surf & beach apparel for girls & guys. We offer Surf Lessons, Paddleboard Lessons and Rentals (surfboards, paddleboards, bikes, kayaks, skimboards). We have a Daily Surf Report for the Emerald Coast and  Panama City Beach. We also have a specialty gift shop with Local Arts and Crafts, and a new Barista Bar & Cafe with the best coffee and unique dishes and baked goods.

Come Sip-Shop-Surf as Mr Surf's is a landmark in Panama City Beach. Mr Surf's is located on Thomas Drive just two miles West of St. Andrews State Park which just happens to be the best surfing destination on the Gulf Coast of Florida.
Mr Surf's is owned & operated by John & Lib Johnson who live the surfing lifestyle & love to surf with more than 50 years of combined experience. We Love God our Lord and savior Jesus Christ, and we honor Him in all we have and offer here at Mr. Surf's Surf Shop

Click here to find out more about John & Lib and our qualifications for your personal or group surf or paddleboard lessons, rentals, camps, eco-tours.