Eye Witness Accounts Of Jesus Changing Lives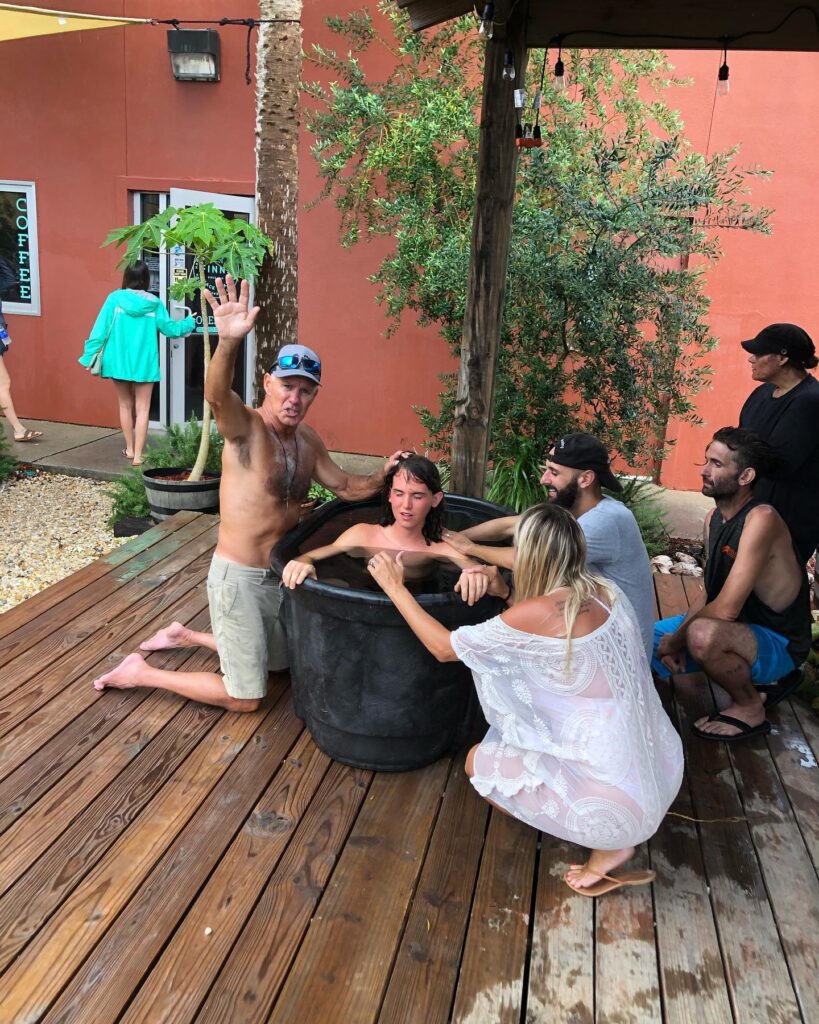 So many Divine Appointments – so many Divine Encounters! One right after another, as the Lord just keeps bringing in people from all over and off the streets to be healed spiritually, physically, and emotionally. Cancers ridden, injured limbs healed, and best of all many baptized in the Holy Spirit and Fire receiving Life and praying in their spirit tounges for the first time. All in public where many believers and unbelievers witnessed it all. God is certainly moving in this little Surf Shop. All we do is wax up our boards (prepare His house) and let the Waves (His Holy Spirit) move and groove how He wills.
Come on in and join us = Get On Board with the Lord and enjoy the ride. Go with His flow. Holy Flow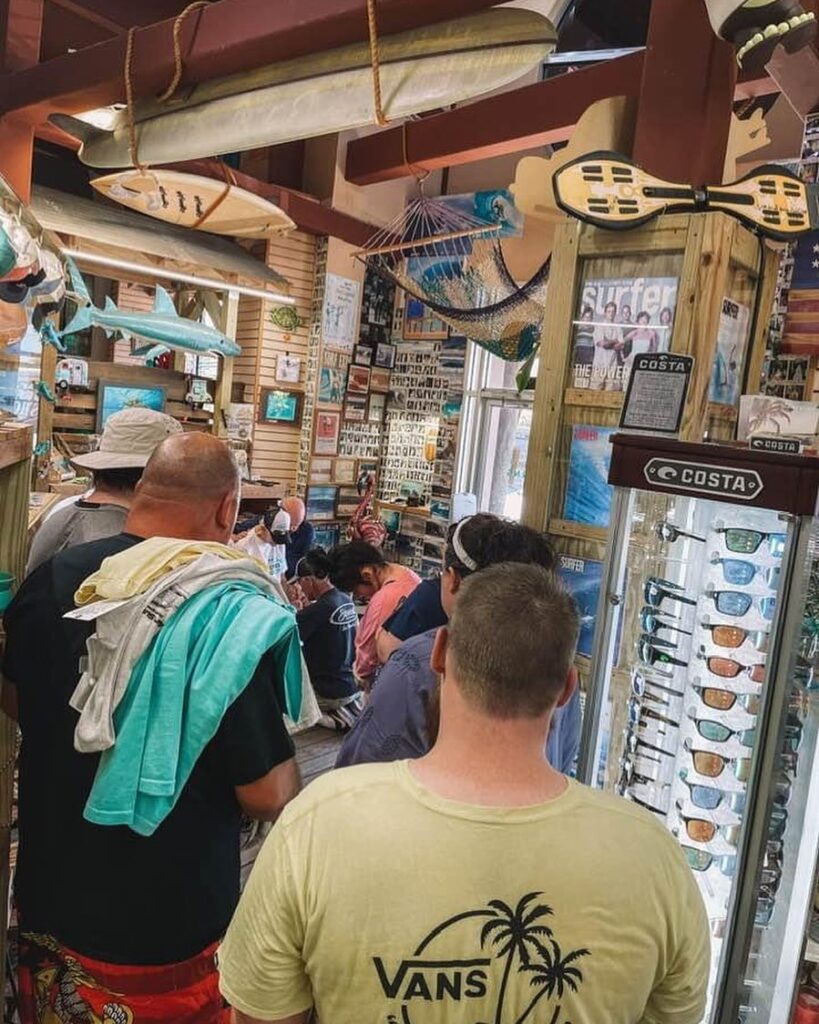 Praying for a family.
Once again the Holy Ghost brought in folks from all around to be ministered to. Some needing healing physically, some emotionally and some just a fresh new wine poured out from above. Incredibly blessed and humbled to be used by God in such a beautiful way each day. We are EKKLESIA!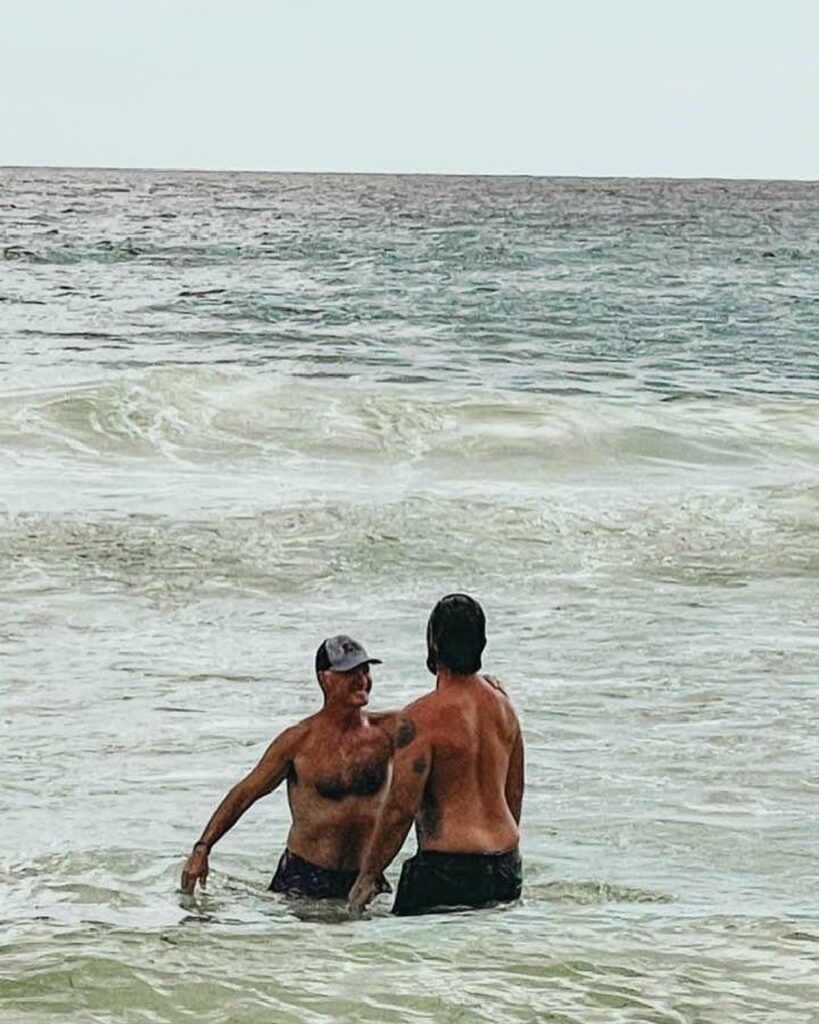 Another Brother brought into the Kingdom of God! I've known Zac and his family for quite a long time. Zac's brother 'Storm' lost his life awhile ago in a jet ski / boating accident. I remember giving Storm a Bible and talking with him regularly about Jesus. When his mom came into the shop after the accident, she told me he always kept that Bible at his bedside. I have no doubt Storm is in paradise with Jesus. Well today, his brother Zac came into the shop holding Bible and needing to speak with me. To make a long story short, we prayed over Zac and he gave his life to the Lord and received the baptism of the Holy Spirit and then we walked him across the street and was baptized in the Gulf. He'll be coming back soon and we're going to baptize his whole family! This is LIFE! We aren't in the Surf Business. We're using the Surf Business as HIS business and seeing the fruits of our labor. It's not about selling stuff, it's about bringing the lost into the Kingdom of God through Jesus Christ our Lord and Savior.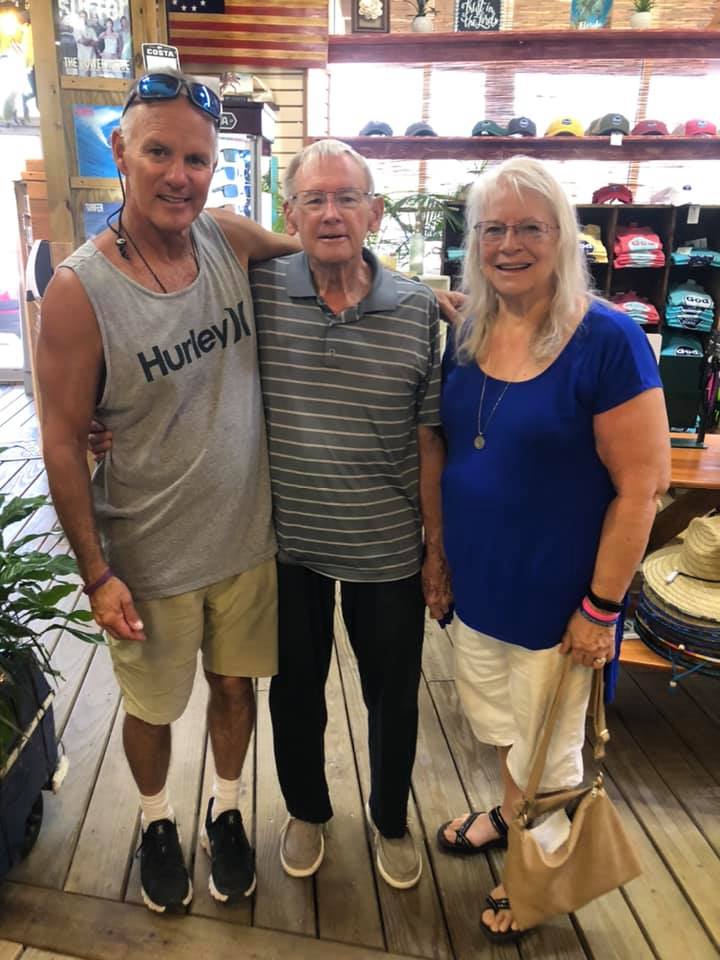 This older gentleman came in feeling weak and moving slow. After we prayed for him, he felt lighter and younger. Then he started to JUMP AROUND! This is the power of the Gospel!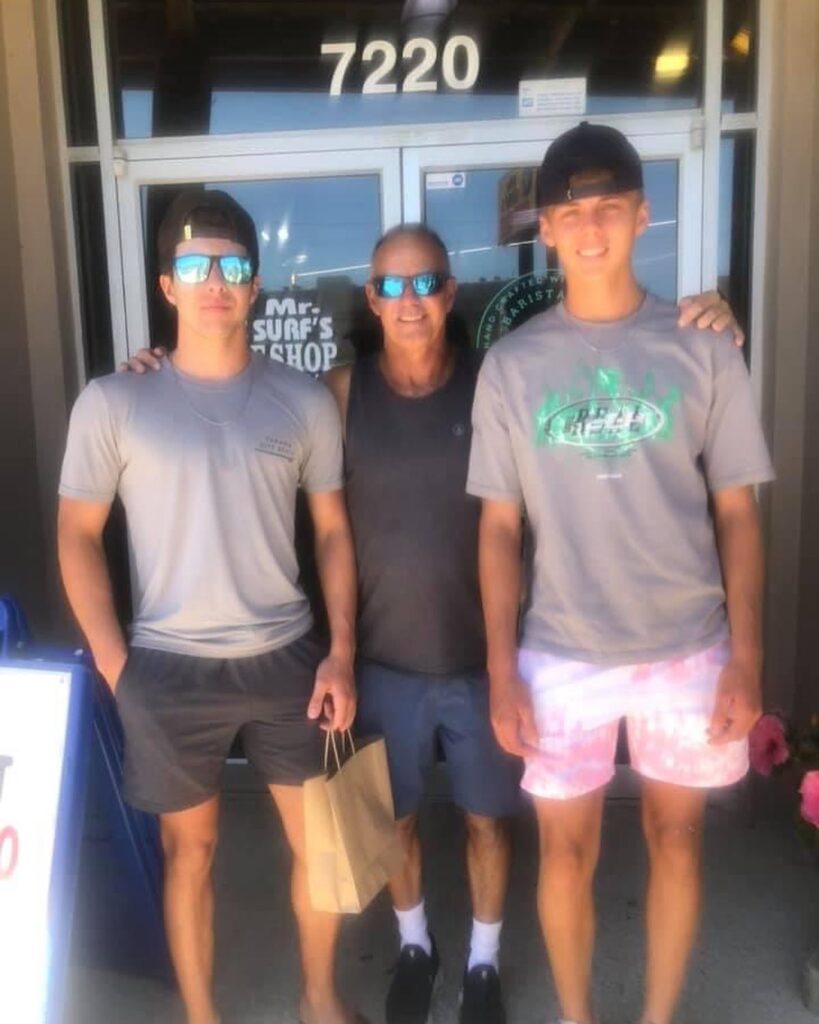 Today, two young men gave their lives to Jesus today! We saw Jesus heal several people and many more encounter Him!
We are called to live the Kingdom Life! Where love is demonstrated and Jesus Christ is King!