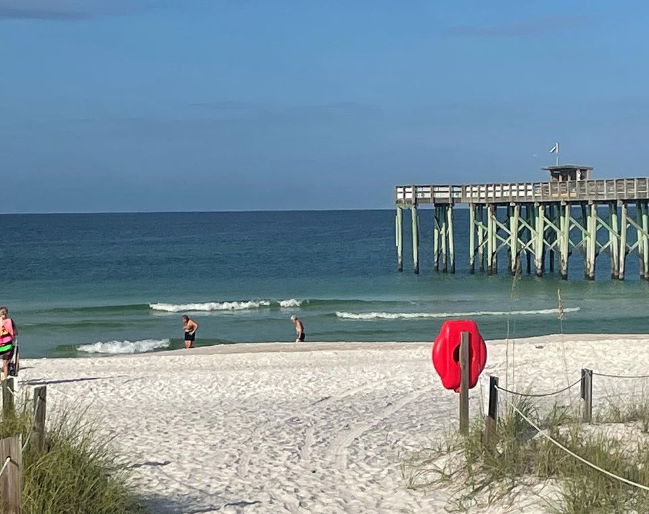 SASP, Morning- Daddy Surf
Happy Labor Day! It's an absolutely beautiful day with plenty sunshine, warm temperatures in 80s+, emerald clear blue green water in 80s & Yellow flags should be flying. Don't know why Red flag because there's only ankle high waves rolling in across shallow sandbars. Not looking for surf in the forecast for the Gulf – East Coast has waves. Shop is closed today for our Sabbath. There will be a Worship and Prayer meeting this evening at 6pm outside in the 'Courtyard' at Mr. Surf's in preparation for the MARCH FOR JESUS that will begin at 10:30am again at Mr. Surfs Surf Shop and go to Pier Park.
Y'all have a absolutely wonderful day and be blessed Daddy Surf  over and out!